A trip to the groomers is more than just a doggy spa day. Regular visits to the groomer can decrease the chance of your pet having health problems. Groomers not only build trust and relationships with all of their furry customers, they're also trained to check pets for issues the average pet owner may not know how to spot.
In addition to bathing and brushing, we'll make sure your pet's eyes are clear of redness/cloudiness. We also check their ears for signs of infection and their mouth for gum disease. We'll check for ticks/parasites and trim their nails to prevent infection and allow them to move around comfortably.
Dog Grooming
Clip Downs
Hair left about ¾ of an inch or shorter.
Includes the bath, blow dry, clipper cut, nails, ears.
| | |
| --- | --- |
| Small Breed | $75 and up |
| Large Breed | $90 and up |
Scissor Cuts
Hair is left 1 inch or longer.
Includes the bath, blow dry, brush out, hair cut, ears.
| | |
| --- | --- |
| Small Breed | $85 and up |
| Large Breed | $100 and up |
Bath & Brush Outs
Includes the bath, blow dry, brush out, tidy trim, nails, ears.
| | |
| --- | --- |
| Small Breed | $55 and up |
| Large Breed | $75 and up |
A la Carte
In between grooming touch ups.
Nails (grinding & clipping)
$15
Quick Trims (4 weekly nail trims)
$45
Ear Plucking or cleaning
$5 and up
Trims (face, feet, bum, ears, groin, etc)
$5 and up each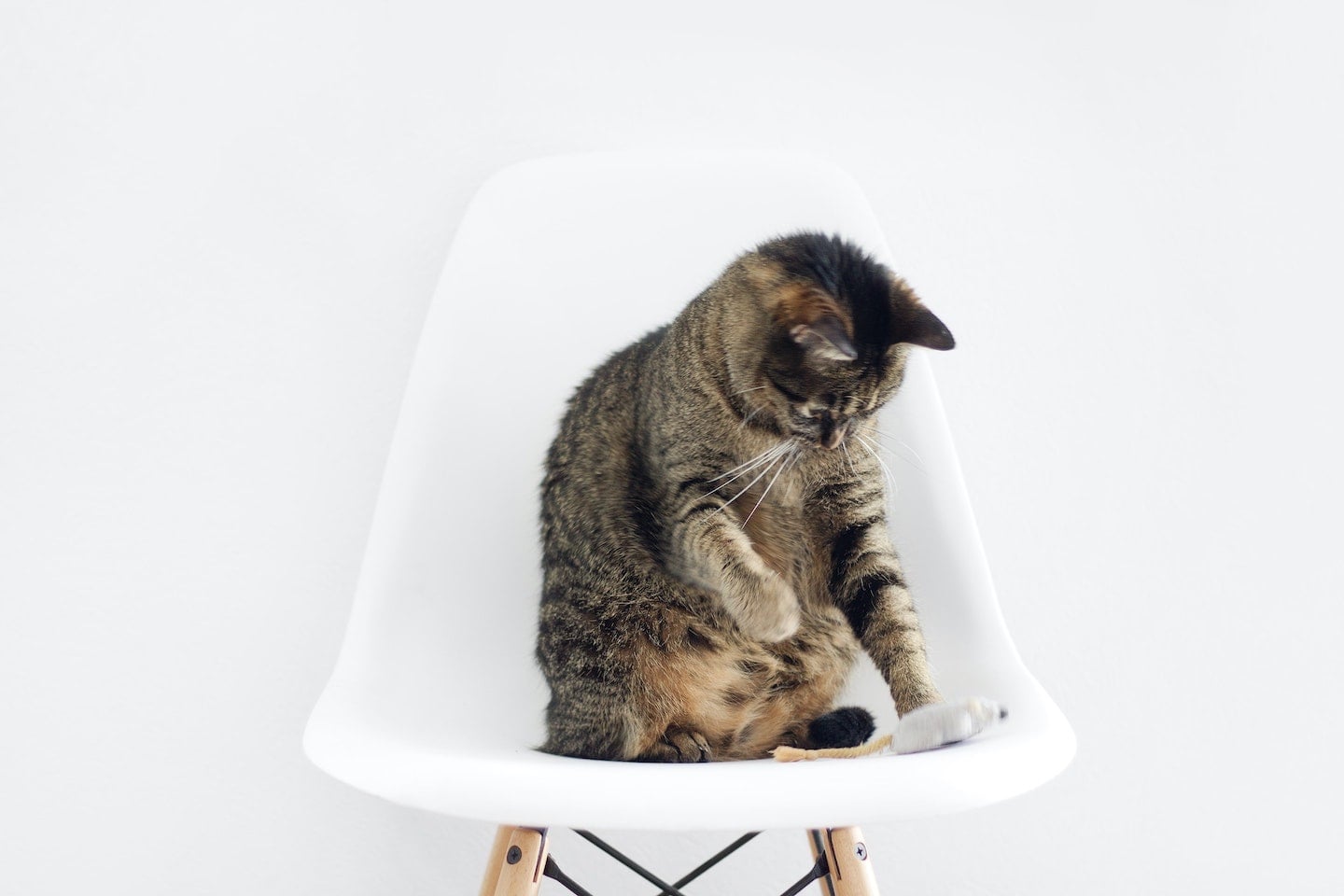 Cat Grooming
Cats
We offer full services from a brush out to a stylish lion cut depending on your cat's needs and willingness.
| | |
| --- | --- |
| Lion Cut with Bath | $90 and up |
| Comb Cut | $120 and up |
| Bath and Brush | $75 and up |
| Spot Shave | $15 and up |
| Nails | $15 and up |
| Soft Paws Application | $30 and up |
| Sanitary | $20 and up |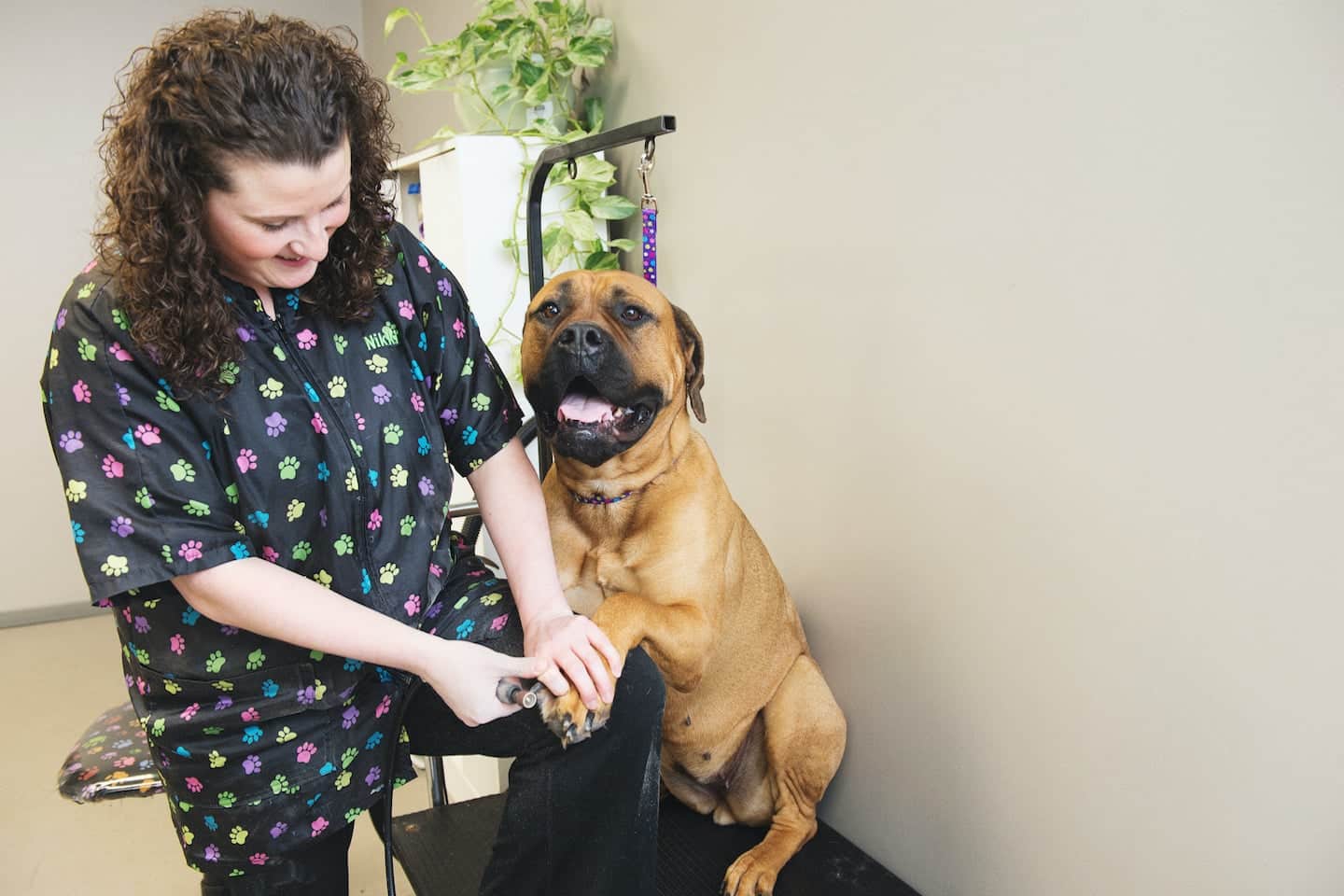 Nagayu CO2 Skin Therapy Treatment
It is a compressed tablet consisting of carbon dioxide, hydrogen, and bicarbonate. The system adds ions into the rinse following the shampoo, which has been an effective medical treatment on humans for years. This method originated in a small village name "Nagayu" located in southern Japan, where carbon dioxide naturally occurs in hot springs.
The tablet is placed in a special shower head and is immediately dissolved with fresh, running water. When the body absorbs bicarbonate ions through the skin it cause the body to synthesize and release nitric oxide into the inner lining of the blood vessel. This process increases blood circulation and oxygen absorption. When oxygen is absorbed, bicarbonate ions and carbon dioxide within the body are excreted as by-products. This process helps in the maintaining of the pH levels in the blood and skin.
Deep Cleaning and Odour Removing – The CO2 treatment has the ability to remove mineral waste in clogged pores which causes odor, while preserving the natural moisture levels in your dog's skin
Medical Problems and Allergies – Dog's skin is 1/3 the thickness of human skin. When the outer layer of skin is damaged it can cause an imbalance in the skin's pH levels resulting in scabs, yeast, or oil build up. Using the CO2 treatment maintains the health and quality of your dog's protective skin layers.
Improved coat – The effect of the bicarbonate ions, hydrogen ions, and citric acid wash off mineral and silicon dirt clogged in the hair root. This results in a full, silky, and healthy coat.
Shedding – The increased blood flow helps oxygenate the skin and open pores to release dead coat. This process allows for a deeper de-shed of the undercoat.
Skin therapy treatments start at $10
Add-ons
De-shedding Treatment

Deep cleansing & de-shedding shampoo, de-shedding conditioning treatment, de-shedding brush out, choice of finishing spray.

$15 and up